Whenever summer ends and fall approaches, I tend to up my game when it comes to immune defense and overall wellness. Spending more time inside, less fresh air and sunshine, and maybe not eating as well during the holidays are all a recipe for sickness and an increased burden on the immune system (aka, cold and flu season

). So I'm going to give you an exclusive peek into my own personal "medicine cabinet" and my go-to protocols for staying healthy.
---
This post contains affiliate links. Disclaimer: I am NOT a doctor and this is not intended to be medical advice; simply sharing what has worked for me in the past and for informational purposes only! Consult with your doctor before taking any new supplements and see what will work best for your situation.
---
Table of Contents:
(By the way, if you think holistic remedies are just "woo woo" and not effective, I'm here to prove you wrong! I'll be sure to link scientific studies and evidence-based research throughout the post for ya

)
Healing Whole Foods
While I truly believe that food is medicine, this post is not going to focus much on that. I, of course, always try to eat a balanced diet of nutritious foods, get adjusted at the chiropractor, drink lots of water, reduce stress, stay active, get outside, and prioritize sleep. So aside from those things, this post will cover other approaches to remedying sicknesses that aren't just whole foods! But I definitely recommend focusing on that too and incorporating some of these:
Bone broth is a nutritional powerhouse full of amino acids, collagen, gelatin, and trace minerals
Fermented foods (like kefir, kimchi, sauerkraut) are amazing for gut health
Garlic has antibacterial components
Ginger is anti-inflammatory and contains antioxidants
Leafy greens are packed with antioxidants and are extremely nutrient-dense
This is surely not an exhaustive list. But now let's chat about my own favorite remedies and natural approaches!
NOTE: I don't necessarily have EVERY single one of these on hand all the time, or use them all at once. So please don't feel like you need to go and buy all of the things or use a hundred different remedies! Just some options and ideas to get you started.
Natural Immune Boosting Support
Elderberry is one of the top antiviral herbs on the planet! It has powerful immune-boosting properties and offers major cold and flu relief. One study actually found that those who took elderberry had their flu symptoms relieved on average FOUR days earlier and used less medication to recover. Wow! Plus it's loaded with quercetin, an antioxidant with anti-inflammatory properties that stimulates your body's immunity.
Oh, and it's also delicious. I like to take this as a preventive measure in the fall/winter and then a higher dose when I am actively sick. Anima Mundi is an awesome organic option infused with reishi and cordyceps mushrooms (it's more bitter compared to most syrups, though). But see if you can find a local herbalist near you that makes it (I like Tippecanoe Herbs's syrup in Milwaukee) or try making your own syrup at home!
Buy Anima Mundi Elderberry Here
Fire Cider
A potent, fermented herbal folk elixir that was popularized by herbalist Rosemary Gladstar. I follow this recipe to make my own each year which is way more cost-effective than buying it pre-made! But I've also bought it locally from Tippecanoe Herbs. It usually contains pungent, fiery roots and herbs such as garlic, ginger, horseradish, apple cider vinegar, turmeric, and jalapeño. Raw garlic, for example, contains allicin which is a compound that inherently has strong antibacterial effects and has been shown to counteract the common cold and reduce symptoms.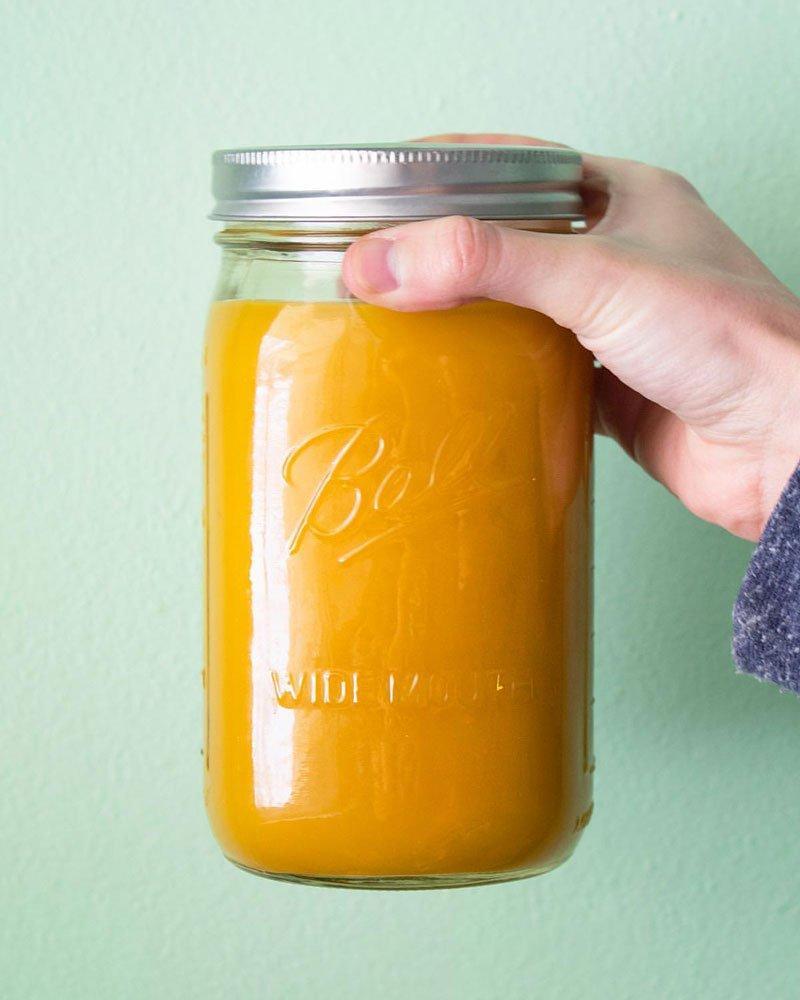 The wellness-supporting ingredients in this tonic help kick start digestion, warm up your body (better blood circulation), and fight illness. I typically make a big batch of this in late fall and slurp some daily or drizzle it over salads. I dare you to try it!
This is not a probiotic because it contains zero bacteria; think of it as MORE than a probiotic though! It's a soil-derived liquid (humic extract) and abundant in a variety of trace minerals and amino acids. It strengthens tight junction integrity and your gut lining which is important because that's the first line of defense against toxins. Research indicates that 70% or more of the body's pathogen-fighting white blood cells hang out in the gut. So long story short, this promotes immune function too!
This one smells heavenly when it's diffused! It's a blend of wild orange, clove bud (naturally antibacterial!), cinnamon, eucalyptus, and rosemary. It's very aromatic and opens up your senses which can feel especially great when you're congested. The particular blend also helps purify the air and supports healthy respiratory function. I'm admittedly not a huge essential oil person but this one is a staple in my collection!
(I'm not a Doterra rep, by the way!)
These tasty little packets are a game-changer. They are encapsulated to maximize proper absorption (a lot of Vitamin C supplements may pass through your digestive tract unabsorbed). Packed with 1000mg of bioavailable Vitamin C, baby! Vitamin C is necessary to practically all functions in the body including healthy immune function, ideal collagen levels, and cellular health. It can also help lessen symptoms of respiratory infections and shorten the duration of colds.
The packets taste like candy and contain organic apple juice, lemon, and elderberry juice concentrates. These are helpful to pack while traveling or you can slurp them daily for a supercharge!
Buy Pique Vitamin C Packets Here
Silver has been utilized for thousands of years to prevent microbial infections! It has been proven effective as a broad-spectrum antimicrobial agent against bacteria, yet it doesn't create antibiotic resistance. It can even be used as a spray to control sinus infections or as drops for pink eye. I don't personally take silver consistently, more so as an immune boost here and there or if I feel a sickness coming on. This is a liquid tincture that doesn't really have a taste!
Aside from sunshine and consuming foods rich in Vitamin D, sometimes I supplement in the winter months or when I feel under the weather. Not all D supplements are created equal but I like this synergistic D3/K2 liquid form by Ortho Molecular! Tons of research has been done to correlate Vitamin D with enhanced immune function – it's crucial! In fact, being deficient in Vitamin D can make you more susceptible to infections. (source)
Buy Ortho Molecular Vitamin D3/K2 Here
Relief for Cough, Colds, Flu, & Sore Throat
A better swap for Vicks VapoRub that doesn't contain petrolatum, synthetic fragrance, or camphor. Just pure organic oils, waxes, and extracts such as tea tree, eucalyptus, and peppermint. This has a cooling, soothing sensation to help you breathe easier; it feels so wonderful rubbed on your chest but has so many other uses. Use code ORGANICALLYBECCA for a discount.
This clean medicine company is SO cool. They are organic, a certified B Corp, and committed to sourcing sustainable, quality ingredients. Genexa offers numerous medicines for adults and kids, but I mostly have used the Cold Crush chewables. They're non-drowsy, taste like berries, and are formulated with an organic homeopathic blend. I take them when I have symptoms like coughing, sore throat, runny nose, sneezing, and congestion and it totally helps

You can also find Genexa here at Thrive Market; if you sign up for a membership using my link you'll get 25% off your first order and a free gift!
Gosh, I honestly feel like manuka honey is so underrated and could talk about it all day long. It's so versatile (if you haven't heard, I am OBSESSED with it as a face mask!) but it's also valuable for overall well being

I love to take a teaspoon when I'm not feeling well (you can also put some in tea!) because it's one of nature's richest antimicrobial sources and contains up to 100x more methylglyoxal (the antibacterial property) than regular honey. Manuka defends against bacteria and has proved to stimulate immune cells and cytokine production in humans. Another study found that manuka stops the growth of Strep bacteria. So impressive! One of the best sore throat remedies hands down.
Buy My Preferred Brand of Manuka Honey Here
Now that we've talked about manuka, these are a fun cough drop form! They're a lifesaver when you have a tickle in your throat and need some relief. These drops are organic and come in a few different flavors, but I like the ones with eucalyptus because they're extra soothing

They also are made with propolis which we'll talk about later! Also available at Thrive Market.
Buy Wedderspoon Honey Drops Here
The only downside is the drops contain 11g of sugar. Beekeepers Naturals has a honey lozenge made with low sugar, but I don't feel like they are as soothing!
Say that five times fast

This is a homeopathic option that clinical studies have shown to reduce the duration and severity of flu-like symptoms (body aches, headache, fever, chills, and fatigue). It's been used for over 70 years! It's non-drowsy, works naturally with your body, and addresses symptoms instead of just masking them. Thankfully I haven't really had to use this frequently, but when I have, it did make me feel better. Available at most drug stores and also at Thrive Market.
Bee propolis is INCREDIBLE

because it has over 300+ beneficial compounds (vitamins, polyphenols, minerals, antioxidants). It's what bees use to line the walls of their hives to keep germs out; those smart little creatures. A study was done on a group of people with the common cold and symptoms for the propolis takers went away two and half times quicker than the subjects who took a placebo! I like to use this spray as a precaution when traveling or take a few spritzes for a quick immune boost. Additionally, it works well to calm a sore throat. You can also buy this through Thrive Market.
Buy Propolis Throat Spray Here
This brand also makes a propolis cough syrup that I like! It's thick and gooey and sweet; made with propolis resin, buckwheat honey, elderberry, and Chaga mushroom.
Warning…this BURNS but in the best way possible

It's all non-GMO and contains spring water, wild oregano oil, sea salt, clove bud oil, sage oil, and bay leaf oil. Oregano oil alone has been shown to have antibacterial, antiviral, and antifungal characteristics. I snort some up my nostrils when my sinuses are stuffy and it works wonders. If you're brave enough, that is

Buy SinuOrega Nasal Spray Here
Relief for Pain, Headaches, & Inflammation
Move over, Icy Hot, there's a new sheriff in town. This is a cleaner, organic version that works wonderfully. It's formulated to dilate the peripheral blood vessels increasing circulation. The increased blood flow speeds up the body's natural healing processes. It has menthol, butters and waxes, peppermint, ginger, juniper, wintergreen, arnica, and lots more goodness in it. I have used it topically for so many different things: tension headaches, achy muscles, and chest/sinus congestion.
I'm sure you've heard of gua sha! This ancient Chinese technique has been observed to improve pain. It's traditionally performed to release tension, relax facial muscles, plump skin, and give a natural facelift. I especially find gua sha useful when I have a throbbing headache, migraine, or sinus congestion since it also promotes lymphatic drainage. Use code ORGANICALLYBECCA for a discount on Body Unburdened's gua sha tools.
Buy Gua Sha Facial Stones Here
A natural pain-killer alternative loaded with organic turmeric, ginger, and black pepper. Turmeric is renowned for its health benefits (there are over 12,500 peer-reviewed studies touting them!) and has the ability to manage pain. Each dose of this tincture has 150mg of curcuminoids and 150mgs of gingerols. I take this when I have cramps, tender muscles, or a headache and it truly helps! It's sweet and has a ginger kick to it. Leefy also has a tart cherry tincture with anti-inflammatory benefits which could be a replacement for aspirin; one study found ​​the chemicals that give tart cherries their red color may relieve pain BETTER than aspirin

Use code ORGANICALLYBECCA for a discount on your first order.
Cannabidiol (CBD) pairs with the body's endocannabinoid system and has anti-inflammatory and pain-relieving components. It's very relaxative and can reduce resting blood pressure. No, it won't make you high, because it contains super minimal amounts of THC. I like to take this at nighttime to calm down or when I'm feeling really anxious. It's also beneficial for cramps and pain. I prefer this brand because they are organic, full-spectrum, third-party tested, and grown in the USA. Use code ORGANICALLYBECCA for a discount.
About 75% of adults consume a diet that is deficient in magnesium, yet it's responsible for activating hundreds of cellular, biochemical reactions in our bodies. Since our skin is the largest organ, applying magnesium topically can offer lots of benefits! Plus, some people can't handle taking magnesium orally or fully absorb it during digestion. So I enjoy this cream that my friend Chelsea makes! I like to apply it after showering at night to my legs, stomach, feet, or directly to a tense muscle area. It can be helpful for stress, sore muscles, cramps, and bloating. There's also a Muscle Balm version which is minty. Use code BECCA10 for a discount.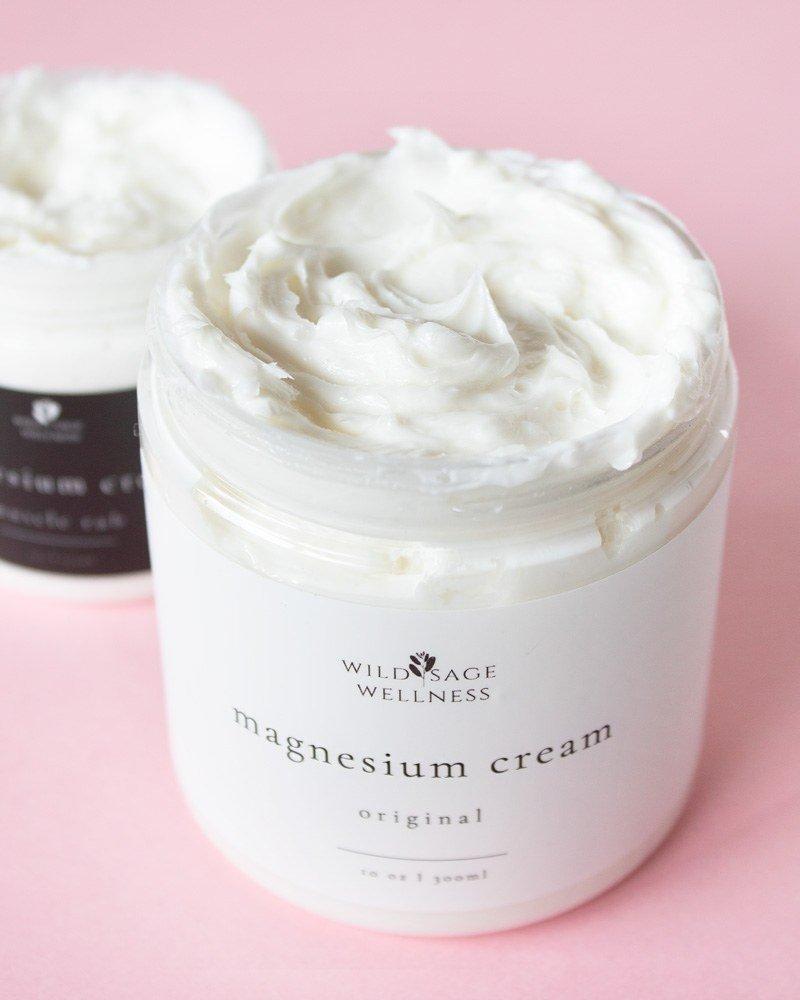 First Aid Kit Essentials
This is essentially aloe vera taken to the next level! It's a thin, slightly milky spray that dries quickly and can be used for instant cooling relief. Aloe has been approved by the FDA for healing burns since 1959! Think itchy bug bites, sunburn, eczema, minor cuts, irritated skin, post-shave…you name it! This spray a blend of aloe, cucumber, turmeric, mushroom extract, oat, and other hydrating, skin-loving ingredients

(I also like this pure organic aloe vera gel)
Buy Rescue & Relief Spray Here
A natural swap for Neosporin! This contains no petroleum or neomycin (antibiotics). Remember all of our manuka talk from earlier? Well, it can be used topically too! Since it's antibacterial, antifungal, and anti-inflammatory it makes an excellent ointment for healing wounds and burns. It's also a humectant which means it draws in moisture, so it provides a breathable yet protective barrier and also helps minimize scarring.
Have you ever gotten an itchy rash from regular bandages? Many conventional adhesive bandages can actually contain latex, plastic (PVC, polyethylene, or polyurethane), silicone, vinyl resins, Merthiolate, and acrylates. All of which can be irritating to skin. That's why I prefer these Patch bandages. They're biodegradable, compostable, breathable, hypoallergenic, and made of organic bamboo fiber. No latex, plastic, silicones, etc.

---
Thanks for reading, now go forth and be well! What are your tried and true natural home remedies? I'd love to hear in the comments!

The post A Look Inside My Holistic Medicine Cabinet: My Go-To Natural Remedies first appeared on Organically Becca.
This content was originally published here.