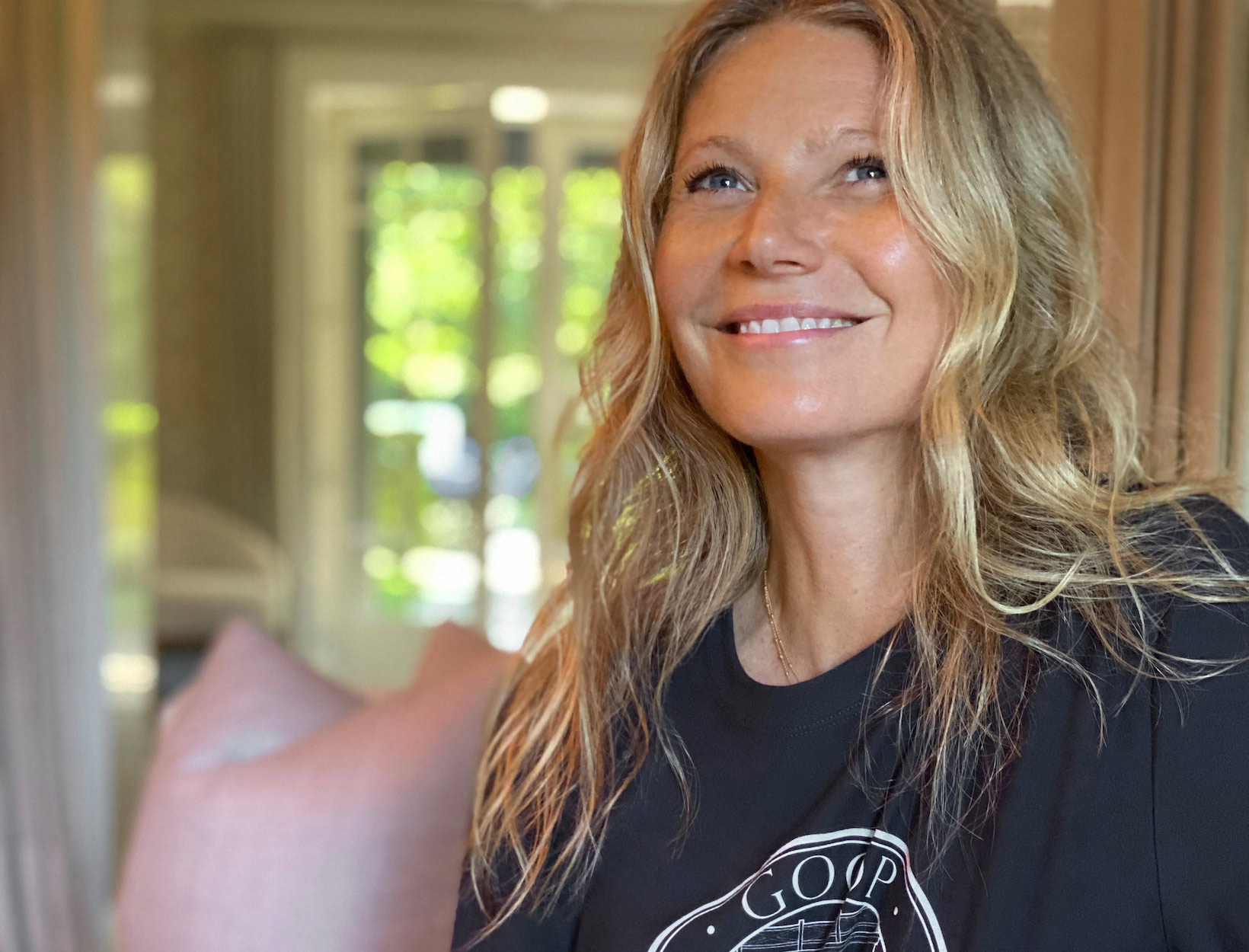 ON GP: G. LABEL GOOP UNIVERSITY T-SHIRT, goop, $125

GP's Picks:
Healing My Body
with a Longer-Term Detox
All jokes aside (no, 2021 wasn't the easiest year to do dry January), cleaning up my diet, exercise, and even thought patterns last month left me feeling energized, healthier, and—believe it or not—wanting more. I'm extending this focus further, through the full first quarter.
A little background: I had COVID-19 early on, and it left me with some long-tail fatigue and brain fog. In January, I had some tests done that showed really high levels of inflammation in my body. So I turned to one of the smartest experts I know in this space, the functional medicine practitioner Dr. Will Cole. After he saw all my labs, he explained that this was a case where the road to healing was going to be longer than usual.
So we've been doing a version of a protocol he outlines in his forthcoming book, Intuitive Fasting. It's keto and plant-based but flexible (I've been having fish and a few other meats), and I fast until 11 a.m. every day. Now, I'm accustomed to cleanses—like the straight-up six-day bone broth cleanse from OWL Venice I did in January—but something that's more freewheeling like Will's plan has definitely been more of an adjustment. So I've been cooking a lot, and some of it is really delicious: I made scallops with crispy capers and sage the other day, asparagus with bacon vinaigrette, and some little artichokes with stuffed herbs and garlic. I've even found a great sugar-free kimchi (Madge's vegan daikon kimchi—it's amazing) and a sugar-free kombucha, and I've been using lots of coconut aminos in my recipes. Will gives you the guidelines and lots of recipes, but you do steer yourself a bit more, and I'm hoping that helps me form some lasting habits.
There's no sugar, and of course no alcohol, so I've been doing major research and finding some great stuff to support what I'm doing. One of my favorites is Seedlip—the incredible herbal nonalcoholic cocktails really scratch that end-of-day itch (or the I-need-something-sophisticated-with-dinner itch, or the something-in-front-of-a-roaring fire one, or the laughing-with-girlfriends one) for me. There are three flavors (I especially love Garden 108), and all are sugar-free with no calories. I like it in a diamond-patterned double old-fashioned glass, with lemon and a splash of sparkling water. It's so good.
Will's also got me on supplements, most of them in service of a healthier gut: There's , which Will says supports a healthy microbiome, and then in my daily Madame Ovary supplement, I get fish oil, B vitamins, some vitamin D3 (I add more, but there's 500 IU in there to start), selenium, and zinc, all of which Will says are critical for me right now. I get even more zinc and selenium, along with the antioxidants vitamin C and resveratrol, in my G.Tox Detoxifying Superpowder, which I mix with water. Will has me taking the G.Tox morning and night.
We hope you enjoy the products recommended here. Our goal is to suggest only things we love and think you might, as well. We also like transparency, so, full disclosure: We may collect a share of sales or other compensation if you purchase through the external links on this page.
This content was originally published here.