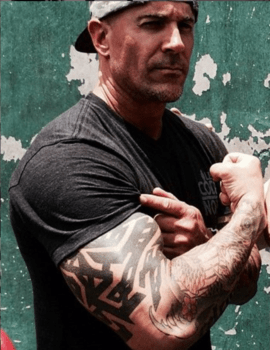 Looking to add more muscle? Of course you are, and I've got the one thing you need to do to maximize your gains.
Arms not busting out your sleeves like you'd like? Got you covered there as well.
Is the carnivore diet gonna get you your leanest? Want to live until 110? Should you incorporate deload weeks to maximize training? 
I'm back at ya with the answers you need to get right for the summer in today's Q&A.
Listen and learn: 
What's the most important factor for muscle gain? [3:55]
How many carbs are too many? [6:05]
Is the carnivore diet the best approach to nutrition? [10:45]
What's the best split to build bigger arms? [14:02]
How to minimize soreness when balancing training with sports? [15:50]
Are stair sprints a worthy alternative to hill sprints? [18:54]
What's my daily approach to supplements? [21:05]
Should you avoid bread? [25:12]
To deload or not to deload? [26:13]
Do carbs from fruit count towards the daily carb total? [28:40]
Here's another useful tool for building bigger arms. [29:58]
My favorite hype song? [36:40]
Who are my all-time favorite baseball players? [40:54]
Listen to this episode on Apple Podcasts, Spotify, Google Podcasts, Podcast Addict, Overcast, Pocket Casts, Castbox, or your favorite podcast platform. 
This episode is brought to you by:
BiOptimizers: Sleep better at night, feel more relaxed during the day, and transform your performance and health with the most powerful magnesium supplement on the market. Go to magbreakthrough.com/jay and use coupon code JAY10 for an unbeatable offer. 
Thesis: Be more focused, have more energy, and enhance your mental performance with this customized nootropic blend. Unlock your potential by going to takethesis.com and taking the assessment for your personalized formula. Use coupon code JAY to save 15%. 
Kreatures of Habit: Take the prep work out of your daily routine and fuel your day with these superfood oats. Get 30g of protein and all the vitamins, minerals, probiotics and enzymes to become the best version of yourself in less than 3 minutes. Go to kreaturesofhabit.com and use coupon code JAY20 to save.
---
Looking for more ways to develop lagging muscle groups?
For even more great listening, check out:
Carnivore Diet, Winning Habits, and Life Lessons
Building a Contest-Ready Physique
---
Thank you for tuning in and subscribing. I appreciate every one of you that takes the time to listen.
Could I ask you a huge favor? Can you take two seconds to leave us a 5 star review on iTunes?
Or, if you have two minutes to spare, a written review would be even better and so greatly appreciated.
Don't know how to leave a review? Click HERE
Questions? Shoot them my way at [email protected]
The post How to Build Big Arms, High Carb vs. Low Carb, When to Take a Rest – Episode 426 appeared first on Jason Ferruggia.
This content was originally published here.