The Journey — Finding answers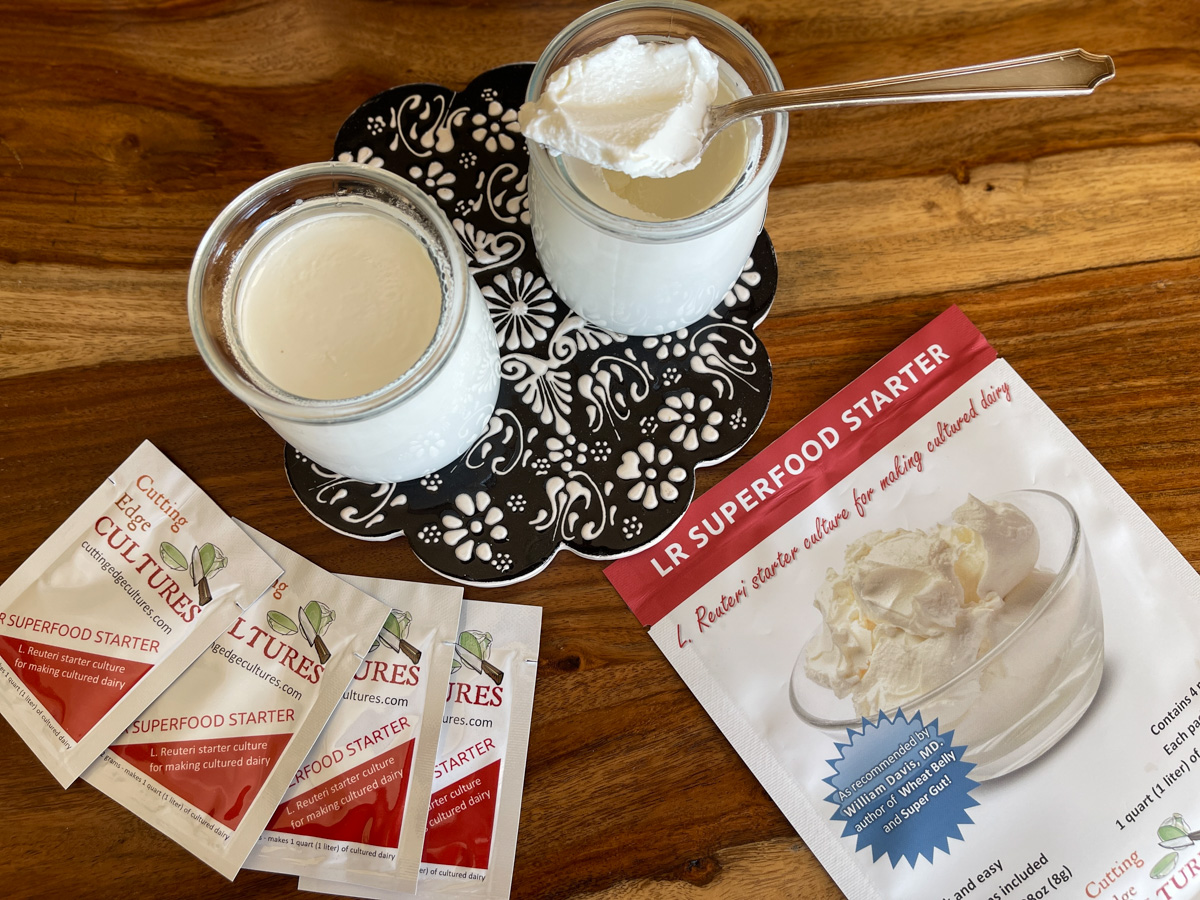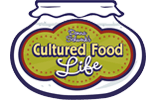 Before refrigeration in 1927, everybody fermented their food. It was what people did to keep their foods safe and preserved. They would ferment their milk and their vegetables. They also made drinks teeming with good yeasts and bacteria – water could be risky since it wasn't always clean. They would even bury their meat in the ground and let it ferment. They fermented everything! It was the norm, but when they developed the refrigerator with freon, they marketed it by saying fresh food was better than fermentation, and part of their marketing was to demonize fermented foods. I've lived long enough to see many foods be demonized, be it eggs, dairy, oil, etc. Then years later they say they're healthy and foods we need. I honestly don't know how people ever know what to eat or who to believe! I've realized now it's not the food, it's what we've done to the food and to our microbes. Then we have to consider our farming practices and marketing tactics to increase sales and distribution. You almost have to be a detective to know what to eat.
In less than one hundred years, the fermented foods we used to eat, that had living microbes, are now an occasional food in our diets. The consequence of this is less diversity of microbes in our guts; and then with the overuse of antibiotics and drugs, we've damaged ourselves to the point that many of the microbes we need to be healthy no longer abide within us.
It's sad that wellness doesn't seem to be the norm anymore but rather the exception. So it is my heart's desire to help you find that wellness and keep it for the rest of your life. But you'll need some help as I did many years ago. You'll need those microbes that abide within and all around us to flourish and to teach you. They're the secret to everything going on inside of you. They were placed there to help you create enormous wellness and they outnumber us all by the trillions. This is a time in history of an abundance of information. But not only that, it's also a time to know how to accomplish the task of wellness.
IBS, SIBO, and SIFO
With more and more people struggling with IBS (irritable bowel syndrome), SIBO (small intestinal bacterial overgrowth), and SIFO (small intestinal fungal overgrowth), I knew we needed answers to help this unique problem. Most of this is occurring in parts of the body where the wrong bacteria have gotten into the wrong place. Fermented foods can be problematic with these ailments, and yet eliminating fermented foods is not the answer. At the root of the problem is often a dysbiosis in the gut and bacteria in the wrong place, and it can be very frustrating. I've been searching for answers to help those in need and I believe I have a good place to begin the healing process for those who are hurting. Wouldn't you know it comes in the form of a fermented yogurt that uses a specific strain of bacteria that most are missing. Microbes always seem to come to me when needed most, and I'm very thankful for the wellness they create.
Lactobacillus reuteri (L. reuteri) bacteria species is a superstar in the world of intestinal microbes, and you might just think you can take a supplement with L. reuteri and accomplish the task but that's not necessarily true. Supplementation in pill form isn't always optimum and there are specific strains of L. reuteri for humans and animals. Someone who has done a ton of research on this species and developed a way to make a yogurt high in L. reuteri, which the body readily absorbs, is Dr. William Davis, MD. He is the author of the fantastic book "Super Gut". Check out my podcast with him below.
The yogurt manufacturers told him that making yogurt with L reuteri couldn't be done. Since L. reuteri is really a cultured dairy and made with completely different strains of bacteria than conventional yogurt, it also required different temperatures and longer fermentation times. Nobody was really making this because they didn't think it could be done. However, he had made dozens of successful batches, had them tested in a lab, and they all had high counts of L. reuteri. The secret was keeping the temperature about 100°F, letting it ferment for 36 hours, and giving it a prebiotic. The long, slow fermentation increases the bacterial strains exponentially over the 36 hours (see graph below) and creates a thick delicious yogurt.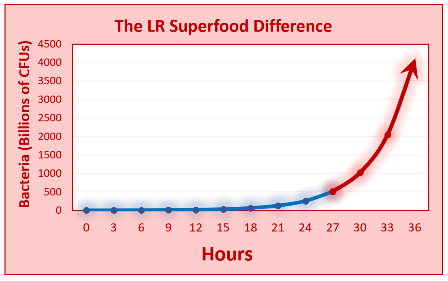 Dr. Davis states: "Modern life has eradicated this species from 96 percent of people in the modern world. Today only 4 percent—fewer than 1 in twenty people—continue to enjoy this marvelous species."
Let me explain to you the health benefits and just how to make this special yogurt which can help you in many ways, especially if you're struggling with things such as SIBO, leaky gut, low energy, loss of muscle and bone, and metabolic syndrome. Fermented foods work significantly better than probiotic supplements since the body knows what to do with food as it speeds to the parts of the body that is needed. Probiotic pills are often killed in stomach acid and never give you the strains or amounts you need.
Lactobacillus Reuteri Health Benefits
How to Make L. Reuteri Superfood Yogurt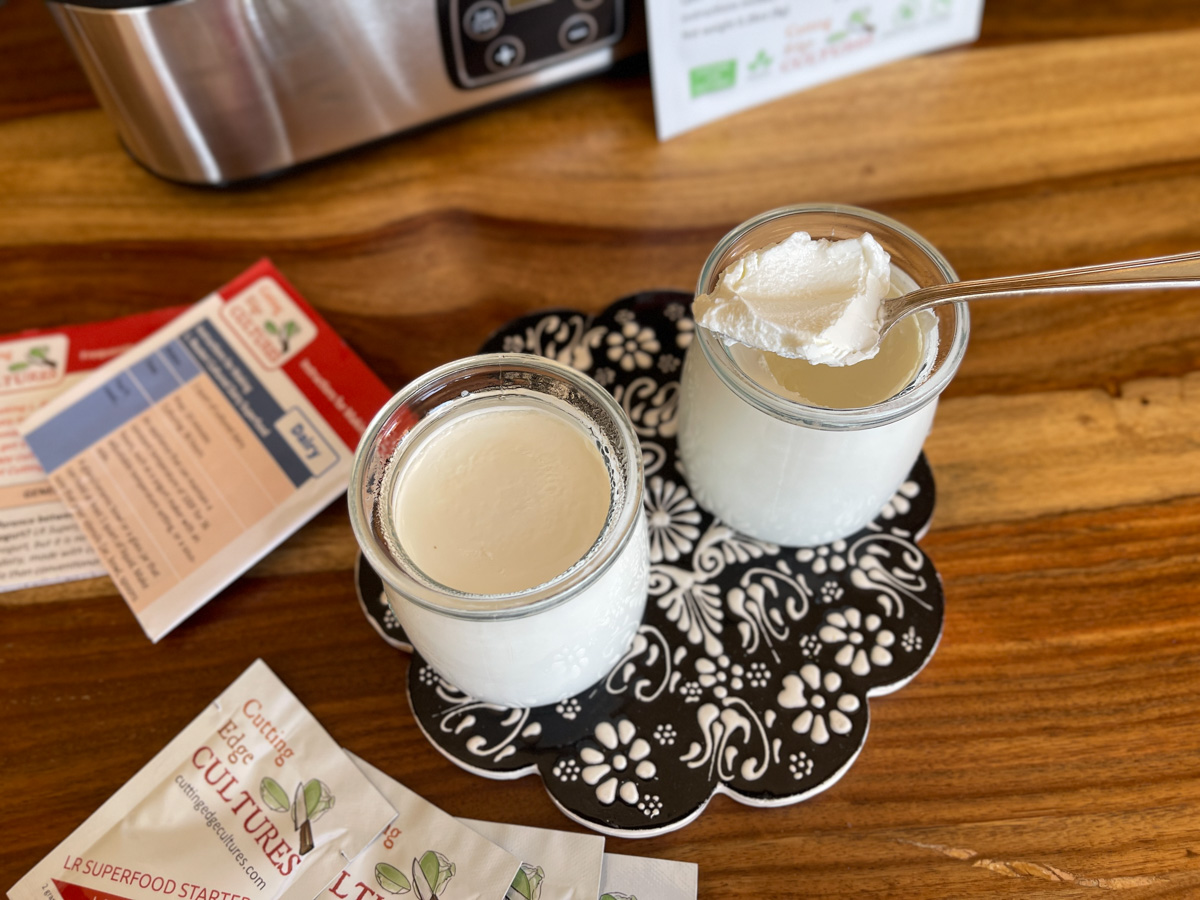 So are you ready to learn how to help your body restore L. reuteri? Dr. Davis has numerous videos and resources on how to make it with specific probiotic strains of L. reuteri. You can find this in his book and website. We took it a step further and made an L. reuteri superfood starter culture that you can use right away so you can make lots of L. reuteri yogurt. There are a few things you need to know and you'll need an appliance that also keeps it at the right temperature and time. But no worries, I have figured most of this out for you and will leave suggestions of things you can use. I have two recipes – one for dairy and one for coconut milk yogurt. The dairy one is easy to make but we have also made a non-dairy coconut version that will work too with a few more steps. Both of these yogurts have been made and tested in labs and the bacteria count is as follows.
The first was made with whole milk

directly from an LR Superfood sachet according to CEC (Cutting Edge Cultures) instructions for 36 hours.
The results were a total CFU (Colony Forming Unit) count per gram of 645 million. A half-cup serving is 118g, so that is 76B per serving. The make-up of the CFUs was:
Injured (not reproducing) Cell Count
The 2nd test was made with coconut milk

per CEC (Cutting Edge Cultures) instructions for 36 hours except, using LR Superfood sachet as starter and guar gum to thicken. The results were a total CFU (Colony Forming Unit) count per gram of 569 Million, so that is 67B per serving. The make-up of the CFUs was:
Injured (not reproducing) Cell Count
The Right Equipment Is Important!
To keep your yogurt at the best temperature, you'll need an appliance with a temperature adjustment of 100°F and a timer that goes to 36 hours. This can be a yogurt maker, instapot, or sous vide device. You'll need to check to make sure these have those features, but here are some appliances that should work well for you.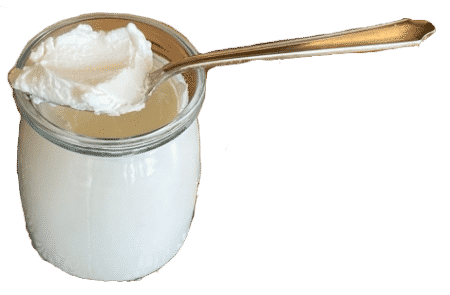 Automatic Digital Yogurt Maker: This is the yogurt maker I use and I think it works great for smaller servings. It comes with small jars and lids for individual servings. Here is another brand that will control the temperature and time too. Digital Yogurt Maker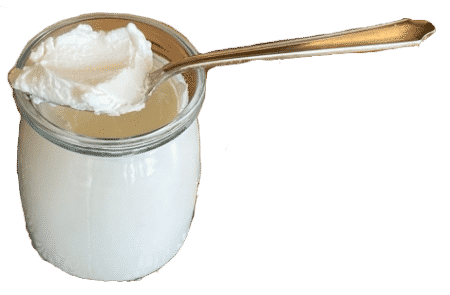 Sous Vide Device: We've made dozens of jars of yogurt with this device. You can make larger batches so it can be very convenient. It's actually a well-known cooking method used by many chefs. It helps control the temperature by cooking it in a water bath. You'll need a sous vide stick and a container to place the yogurt in a water bath. I have some links so you can see what I'm talking about. It also allows you to make several jars at one time and controls the temperature perfectly. Here is a link for the container for the sous device but you can use your own container if you'd like. Sous Vide Container 12 Quart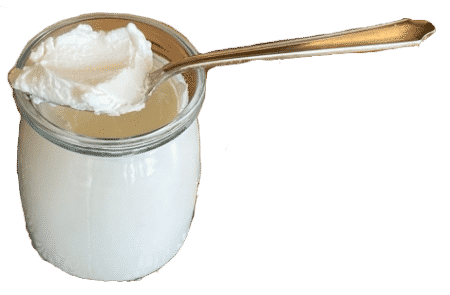 Instapot: Not all Instapots have a yogurt setting that lets you control the temperature. L. reuteri bacteria love human body temperature. Regular yogurt makers/instapots are usually automatically set to a higher temperature, which is too hot for L. reuteri to survive. Test your device with a cup of water and a thermometer before making your first batch. I hesitate to recommend certain brands because it isn't always standard for all the pots, so make sure you test yours. Here is another Instapot that says it has lower settings for yogurt, but check them first to make sure they go to 100°F.
Every item with a link was selected by me to make it easier for you. I may receive a small affiliate commission if you buy something through my links. Thank you!

Check out the recipes For L. Reuteri Superfood Yogurt
Lactobacillus reuteri bacteria species is a superstar in the world of intestinal microbes. Someone who has done a ton of research on this species is Dr. William Davis MD, author of the fantastic book "Super Gut." Dr. Davis is a guest on my podcast who has a lot of experience with L. reuteri and has found how to harness its benefits in a powerful way. Check out the podcast and enjoy this exciting conversation.
The post L. Reuteri — The Bacteria You're Missing and the Superfood Yogurt I Love! appeared first on Cultured Food Life.
This content was originally published here.