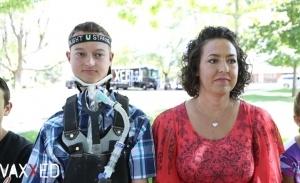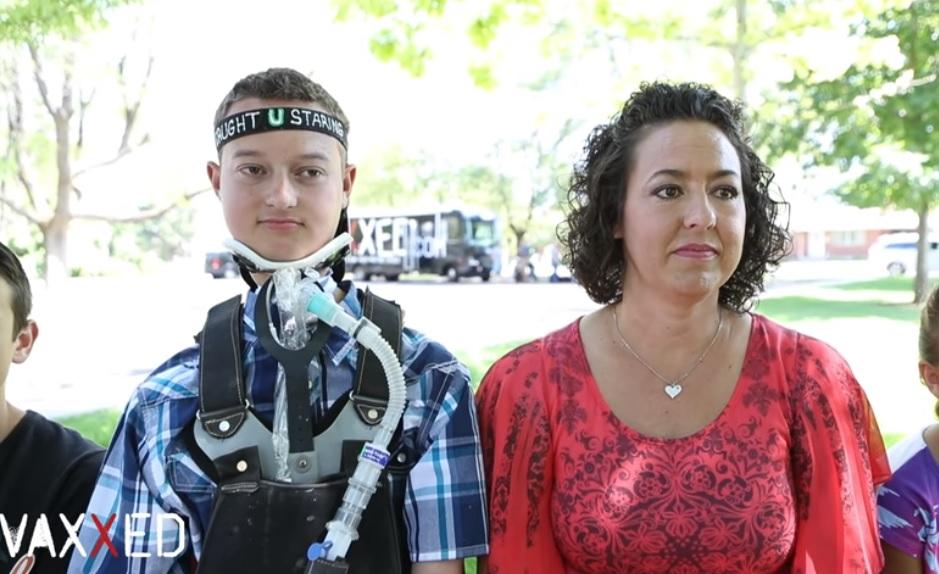 Colton Berret and his mother were interviewed on the bus tour of Vaxxed I. Colton suffered severe injuries due to the Gardasil vaccine he received at the age of 13, and was paralyzed from the neck down. He died a short time later after this interview, and it was revealed later that he had committed suicide.
by Brian Shilhavy
Editor, Health Impact News
After slumping sales of their blockbuster HPV vaccine, Gardasil, during the COVID-19 plandemic, sales are now rebounding again, and Merck has now started a new ad campaign targeting 9-year-old children to increase sales of their deadly vaccine that has killed and injured so many young people over the years.
FiercePharma reported this week:
It's unlikely parents of 9-year-olds are thinking much about their child contracting HPV. But a new unbranded TV ad from Merck reminds them that this is precisely the age when they can start immunizing their children against the human papilloma virus to prevent future cancers.

While the Gardasil vaccine maker's past HPV awareness ads targeted parents of adolescents, this one aims slightly younger, appealing to moms and dads of the older elementary school set. It opens with a mother stealing a hug from her somewhat indifferent 9-year-old son.

"It's started. Somewhere between a cuddle and a struggle: It's the side hug," she says in a voice-over. This "tween milestone" may start at age 9, she adds, and so can HPV vaccination.

Next, there's a father dropping off his two school-age daughters. "As the 'Dad Cab'," he says, "it's my cue to help protect them." The ad ends with the tagline: "Embrace this phase. Help protect them in the next" and directs viewers to a website where they can learn more about HPV vaccination.
One of the most devastating side effects of the Gardasil vaccine is premature menopause in young girls, making them infertile and unable to have children.
Since Gardasil was approved by the FDA, there have been 70,854 cases filed in VAERS (Vaccine Adverse Events Reporting System) resulting in 605 deaths, and 3,411 permanent disabilities. (Source.)
This probably represents about 1% of the actual cases. Almost 50% of those cases (33,997 cases) were reported in children under the age of 17, in the 6-17 years old age group. (Source.)
When we break it down even further, it is easy to see why Merck is targeting 9-year-olds, the youngest age the vaccine is approved for, as 33,594 of the 33,997 cases for this age group are between the ages of 10 and 17. (Source.)
So this is purely a marketing strategy to grow their market by targeting the least vaccinated, the 9-year-olds.
Prior to COVID-19 being forced upon the world to justify the COVID-19 vaccines, many doctors stated that Gardasil was the greatest medical scandal of all times, and there is no evidence whatsoever that a vaccine that targets an alleged "virus" can stop cancer.
Having covered this issue for over a decade now, I am convinced that one of the primary goals of vaccines in children is population control.
The following 22-minute clip from the film Vaxxed II highlights the HPV vaccine, and the numerous interviews by Polly Tommey during her bus tour across the U.S. of families who testified to the damaging effects of the Gardasil vaccine.
Remember, this information about Gardasil has been known for years, but the official position of the corporate-run media and Big Pharma is that this is "fake news," and all the doctors, and all the scientists who have spoken out against this vaccine have been censored by them, or they have been labeled "quacks" if their voices became too popular to suppress.
They don't want you to know this.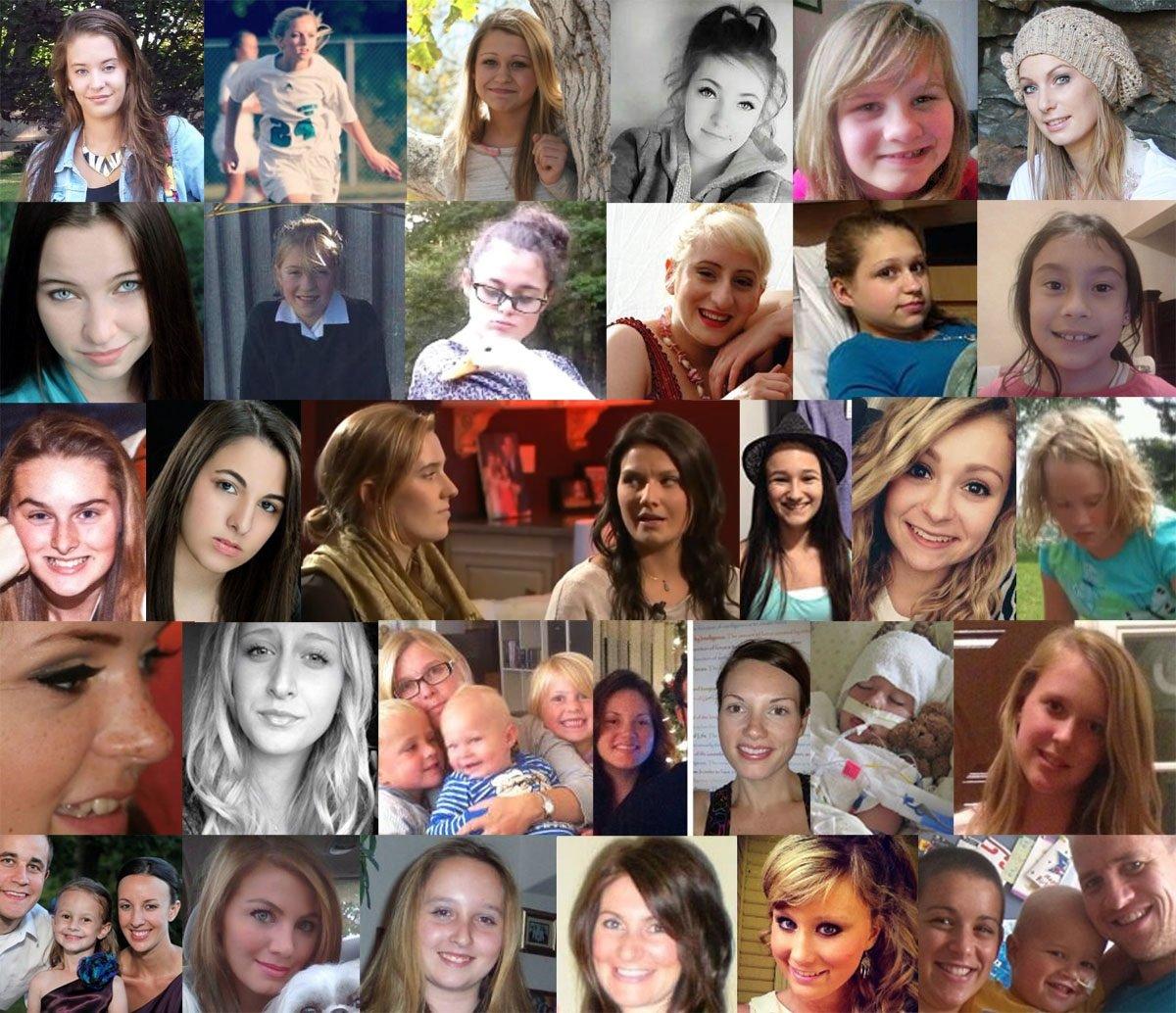 Images of a few of the women we have done articles about over the years who had their lives destroyed by the HPV vaccine. This is just a sample.
We have published hundreds of stories about Gardasil over the past few years, and not just personal stories of the vaccine's effects, but also articles uncovering the corruption that allowed this vaccine to come to market, and published scientific studies, all outside the U.S., showing how dangerous this vaccine really is. Many countries, like Japan, do not recommend this vaccine any longer.
For the new class of superstar medical doctors who are pro-vaccine but oppose the COVID-19 killer vaccines, I wonder what their stance is on Gardasil, which has been destroying the lives of our young people in the U.S. for over a decade now.
See Also:
&
COVID-19 "Vaccine" Casualties List
See Also:
Understand the Times We are Currently Living Through
The post Merck Pushes Deadly Gardasil Vaccine on 9-Year-Olds to Increase Sales – Vaccine Known for Causing Infertility first appeared on Health Impact News.
This content was originally published here.