The ever-going conversation about keyboard and mouse support for Xbox has always been a trending topic. Still, there has never been any conclusion to it.
However,nowa Windows Central report claims that it has received leaked documents which give the details of how Microsoft was planning to bring both, the keyboard and mouse support for the April update of the Xbox dev kit.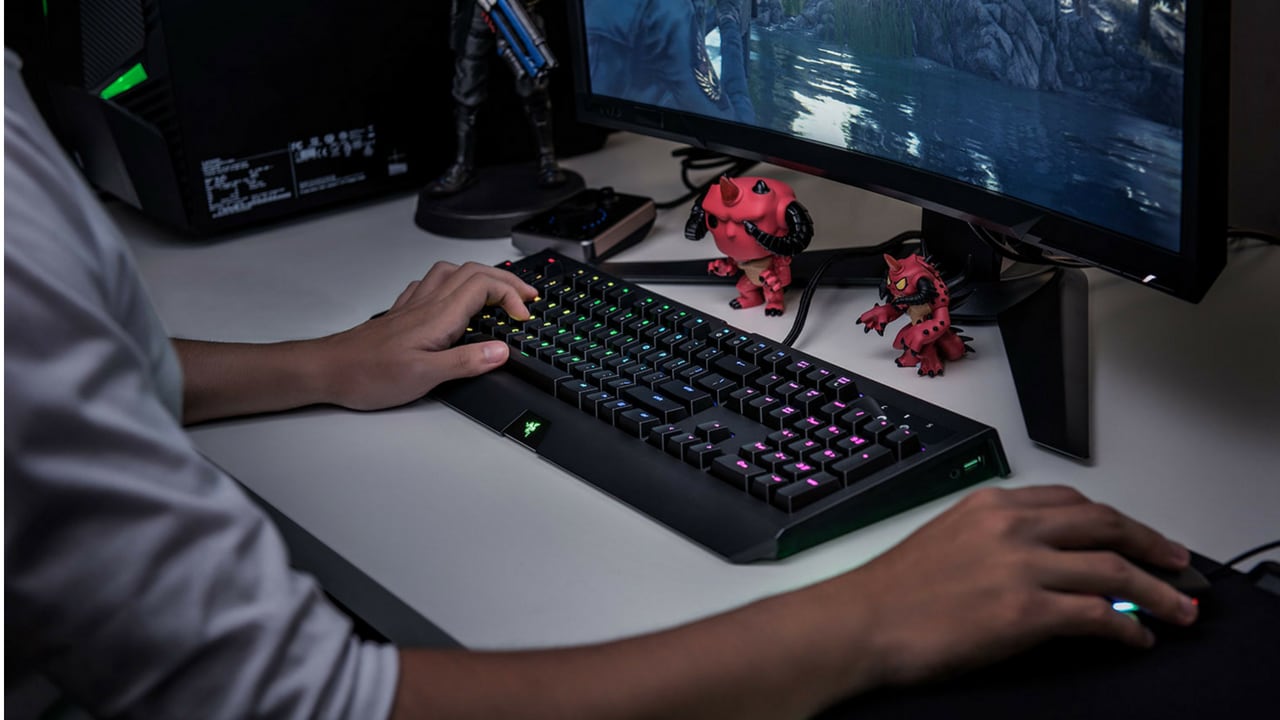 Representational image. Razer.
As per the report, this new keyboard and mouse are being developed by gaming hardware maker Razer and they are called the Razer Turret keyboard and mouse.
These plans are tentative, but Windows Central has given us a glimpse of what the two companies, Microsoft and Razer, might be working on:
1) Razer Chroma RGB lighting support for Xbox-version of PC games such as of Overwatch, DOTA2, so on. They claim that this lighting can be useful for immersive gaming.
2) Gamepad is still a necessity for all titles and the Xbox cannot support more than one mouse and keyboard per console.
3) The mouse features include a support for up to 5 buttons and horizontal and vertical wheel movement. Apart from that the developers may be allowed to question mouse capabilities and also report absolute pointer location and relative pointer movement.
4)The developers will be given the freedom on how they want to work with the mouse and keyboard support. The report emphasised that the presence of the mouse and keyboard can be detected. This means that the developer can lock players to specific playlists according to their inputs in order to preserve balance.
5)The report further says that the multiplayer balance is completely up to the title and Microsoft is encouraging developers to monitor how mouse and keyboard players compete against gamepad players and accordingly make adjustments. It also "highly suggested" that use of mouse and keyboard be used separately for matchmaking rules.
6) Microsoft is said to also introduce a new API which the developers can use to detect or potentially block mouse and keyboards that may copy controller inputs in an unfair way.
The report concludes by saying that whether these plans would be made available is still not sure, but there is a possibility of gamers getting a lot more choice on Xbox and the list of games on PC could also grow. Whether these plans go ahead or not remain to be seen, so take it with a pinch of salt
IGTV from Instagram VS YouTube
Supa Huka shows the future of underwater exploration
I breathe: Natasha Noel's poetry on Yoga
iOS 12 brings digital well-being features to iPhones
Welcome to the future of electric surf-boards | Raddin G2X
Whatsapp to stop supporting these phones: All you need to know
Is Narendra Modi inspired by Barack Obama? | FOMO ep. 6
How to make your gadgets monsoon-proof?
Source
https://www.firstpost.com/tech/gaming/microsoft-and-razer-may-partner-to-bring-in-mouse-and-keyboard-support-for-xbox-4582531.html