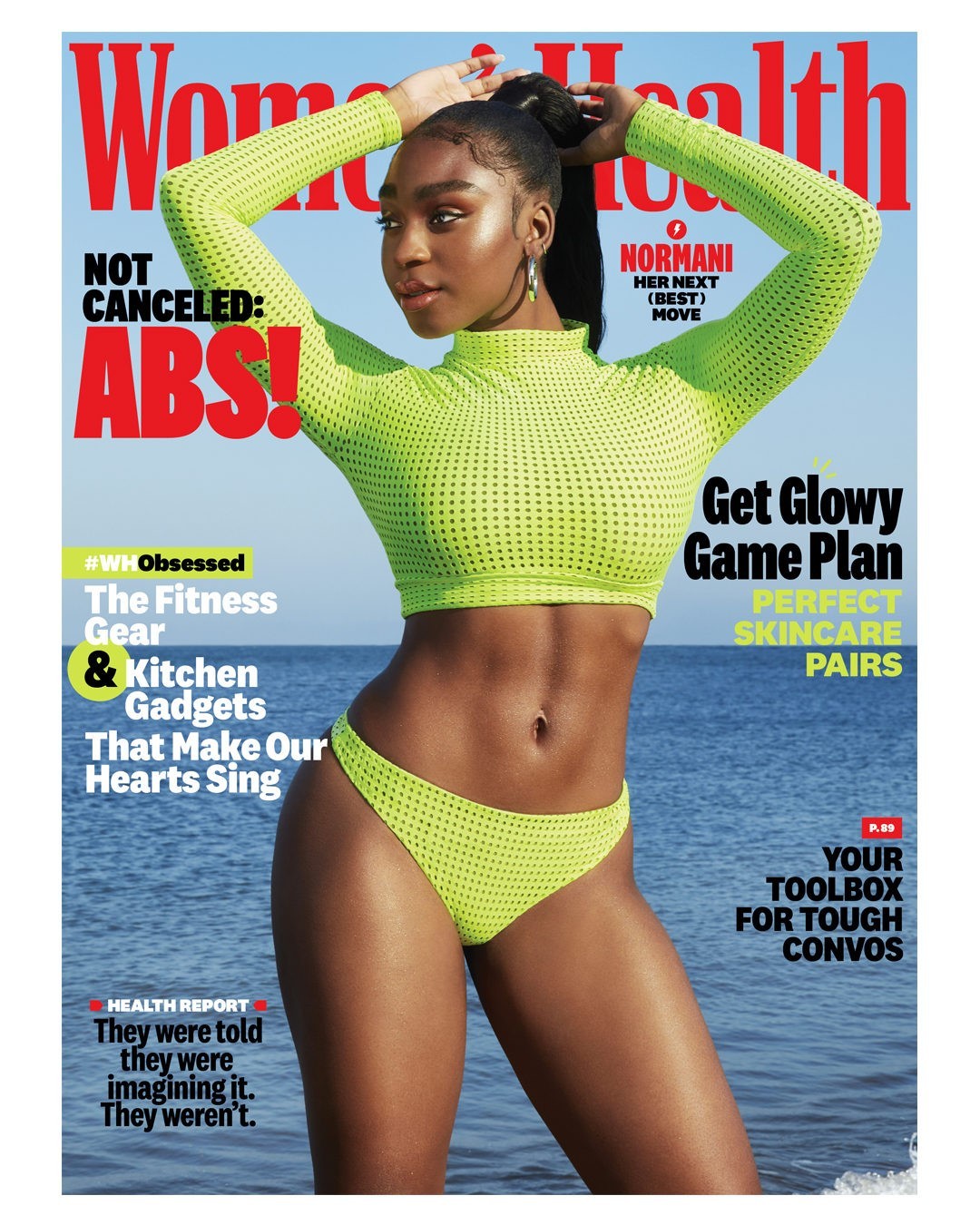 Former Fifth Harmony sensation, Normani, covers Women's Health's December issue. She confirmed that she is working on her debut album, which so many of us are waiting for after she killed it with her first single, "Motivation." Normani told Women's Health that she has been prioritizing meditation and yoga during lockdown. She also said that being overlooked for opportunities while the only black member of Fifth Harmony was a real blow to her self-esteem. She now uses positive affirmations to combat her negative thinking. Below are a few excerpts:
She's focused on meditation and yoga in lockdown
"I've been able to meditate more and take a time-out before allowing anybody else to affect my energy… Before I talk to anybody, before I look at a text, before I go on Instagram, I center myself in my room and pray and do breathing exercises and create my own space so that I have a foundation to walk on throughout the rest of the day.
"[Yoga] is spiritual for me… I'm working out, but I'm also becoming more in tune with my body. Having more awareness about what's going on pushes me to be in the now and to breathe, which is something I desperately needed because I'm always thinking ahead or dwelling on something that could've been better. I did not know I needed this time as much as I did because I was going, going, going, But now, I'm able to be more intentional and give things the proper focus they deserve."
She was overlooked as part of Fifth Harmony
"That alters the perception you have of yourself… Having certain things happen so blatantly while also feeling like the 'other' and being so young and hearing the public compare [us] took a toll on my confidence… For a long time, I didn't believe in myself because I didn't feel like I was given the opportunity to."
She uses words of affirmation
"Words of affirmation are new for me… "I look at myself in the mirror and manifest and speak things that I want to happen as if they already did, as if I'm already that version of myself." These… include phrases like, You are beautiful. You are a master of your craft. You are one of the greatest entertainers. You are a representation for an entire generation. You are important. You have purpose.
"I've tried to flip it and control that narrative for myself."
On her …
Source:: Cele|bitchy – News
The post Normani loves yoga, meditation: 'I'm able to be more intentional' first appeared on Entertainment News.
This content was originally published here.