OPINION: The confirmation of Judge Jackson is a reminder of our indefatigable spirit of perseverance that makes Black women the winners they consistently choose to be.
The moment I read Judge Ketanji Brown Jackson was confirmed by the Senate to serve on the Supreme Court, the tears that welled in my eyes were a shock to me.
Yes, we expected this, although we knew it would be long, arduous, and trying—we believed Justice Jackson would likely be confirmed. However, in a world that so often demands emotional control, I often poise myself to regulate my emotional response, especially when expecting something positive, if for no other reason than the looming disappointment that Black Americans experience and expect from our government.
Before I started sending the celebratory text messages to all of the Black women I know, love, and respect, I sat in deep reflection on what I was feeling and experiencing.
In that moment, I felt so many things—pride, joy, respect, reverence, and guilt.
My day leading up to this was riddled with disappointment. I discussed with my father the labor he would go through for the first time to secure my elderly grandmother's absentee ballot; I discussed the offensive antics of both parties on Sine Die in the Georgia State Legislature, the failure of our federal government to protect just the most basic of our human, civic, and voting rights, and I was heavy with disappointment. Disappointed with the fruits of my labor after organizing communities across the state of Georgia chose to elect new representation that we were convinced would deliver on new promises. I was disappointed with myself because I was questioning why I was even doing this work. I was disappointed with myself because, albeit fleeting, there was another moment for me today: the moment I wanted to give up.
When Judge Jackson was confirmed, it was the not-so-subtle reminder that giving up—quitting—is simply never an option.
As I scrolled through my local news app, I wondered where I would find the moxy to push through this emotional wall that I, and so many Black women before and alongside me, have hit. I had no idea how much I needed the confirmation not only of Judge Jackson but also of my place in this world and its importance.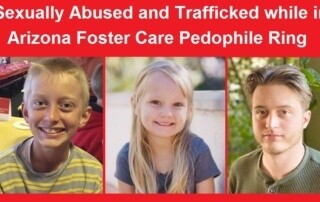 For so many Black women, we enter each day with the understanding that we will be the subject of someone's attacks. Professionally, socially, and politically, there are so few places where we are not mandated to enter in our full suit of armor, lest we be annihilated.
Just consider the treatment, the beratement, the perpetual disrespect of Judge Jackson during the Senate hearings. Black women everywhere spectated with frustration and unfortunate understanding. We recognized the smile—that is unique to us and our experiences—that manifests when someone is disturbing the deepest depths of our souls, but we were unable to defend ourselves using the same weapons as our attackers.
Our weaponry, as exhibited by Judge Jackson, is displayed in our intellect, our indefatigable spirit of perseverance that makes Black women the winners we consistently choose to be. The confirmation of Judge Jackson was the reminder that I needed to suit up again, as her confirmation is a glorious victory for not only Black women but for this nation; yet there is so much work to be done and quite the long row to hoe.
The addition of Judge Jackson to the Supreme Court is not solely historic. It is necessary.
While there has been another Black person seated on the court for more than 20 years, the interests of Black people have largely gone unrecognized with the representation of super conservative Justice Clarence Thomas. In an era that will define our nation's history, the Supreme Court has the opportunity to make decisions that will impact our access to the most basic human and civil rights. We need representation that understands and considers the humanity of the Black community and factors that into their rulings. I am hopeful that this historic now-confirmed nominee will do exactly that.
The physical identity of Judge Jackson is not all that is relevant in the discussion of diverse representation. It is the totality of her identity that is right on time for a nation in great turmoil. It is her exceptional educational background, her impressive career and her demonstration in rulings past to be fair, equitable and considerate of the impact of her rulings beyond the present day.  It is her strength of character, her poise under pressure, and her commitment to justice that are necessary in this moment and all those moving forward.
As we move forward and the excitement undoubtedly dies down, I challenge us all to hold on to what this moment means for Black women and the future of this country. Let us hold on to the little piece of hope that we were gifted in seeing the potential for greatness that our nation has. And may I remind you that representation is not only for children? Because today, at that moment, as a woman in my mid-30s who has worked in electoral politics for some 20 years, Judge Jackson was someone for me to look up to. Looking up is quite the term because to do so, you must raise your head, and you must stand a bit taller. And in this moment, with my warrior suit adorned, I find my head held high as I look toward a future that I, Judge Jackson, and countless other Black women will continue to work to make brighter for those Black women who will continue the work after us.
---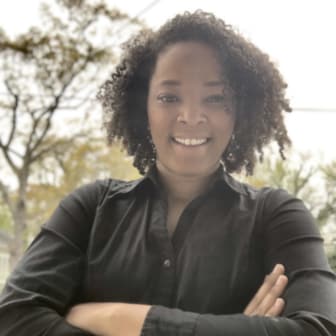 Toni Watkins (she/her) is an accomplished author, community organizer, producer, talk show host, political consultant and presently serves as the Voter Engagement Director for URGE: Unite for Reproductive & Gender Equity.
TheGrio is FREE on your TV via Apple TV, Amazon Fire, Roku, and Android TV. Please download theGrio mobile apps today! 
The post What Judge Ketanji Brown Jackson's confirmation means for Black women appeared first on TheGrio.
This content was originally published here.